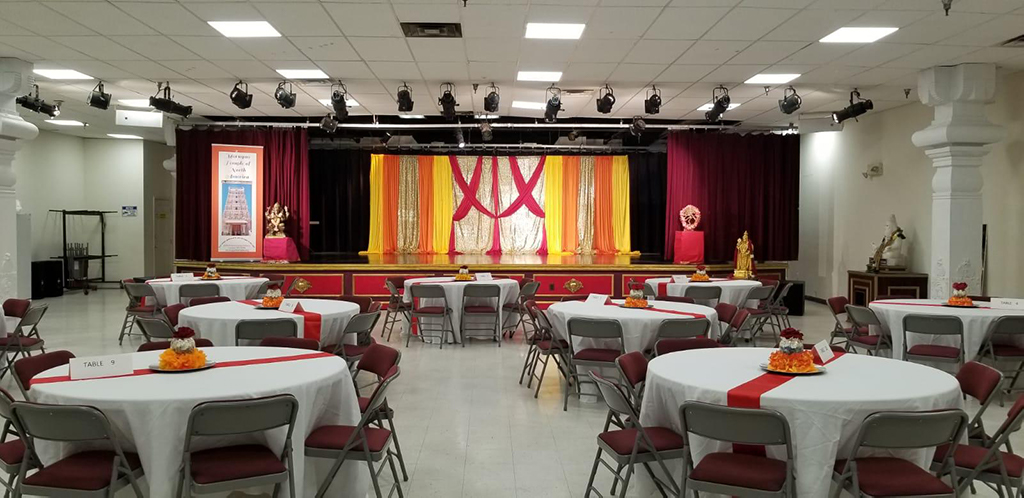 The auditorium with a capacity of 200 is available for rent for family functions such as wedding, naming ceremony, arangetram, seemantham etc., and community events. The stage, state-of-the-art sound system, high-end stage lighting, tables and chairs are included in the rental. This facility has private dressing rooms and rest-rooms. The temple has brand new kitchen and can order food for your events from our kitchen.
Manager manages all bookings for Temple Auditorium, special Temple ceremonies, and Priest's time. Please, therefore, call to Manager, at (301) 552-4889 to confirm the availability of the auditorium.
To pay for auditorium online you can use the special link created here for paying via PayPal. (Please DO NOT use the "Donate Online" link because this is not considered as a donation under the IRS Tax Laws.)
Scroll down for the latest rental rates.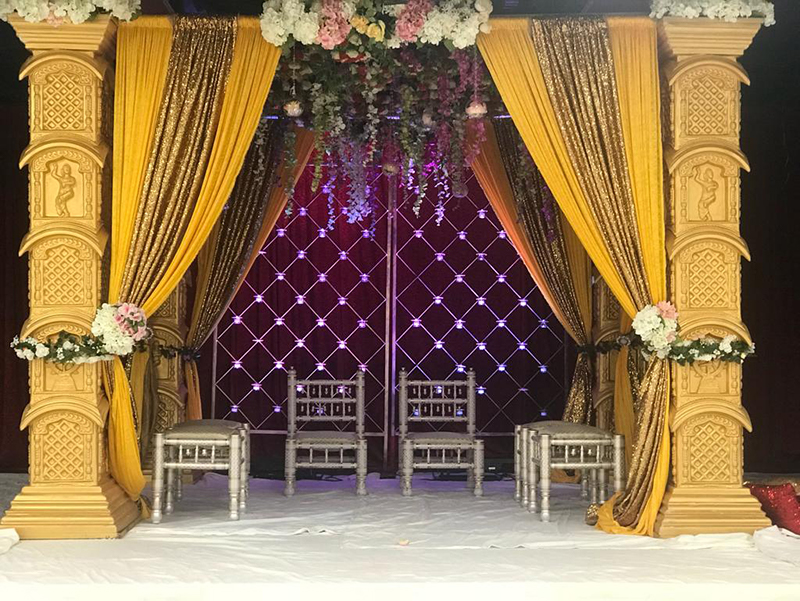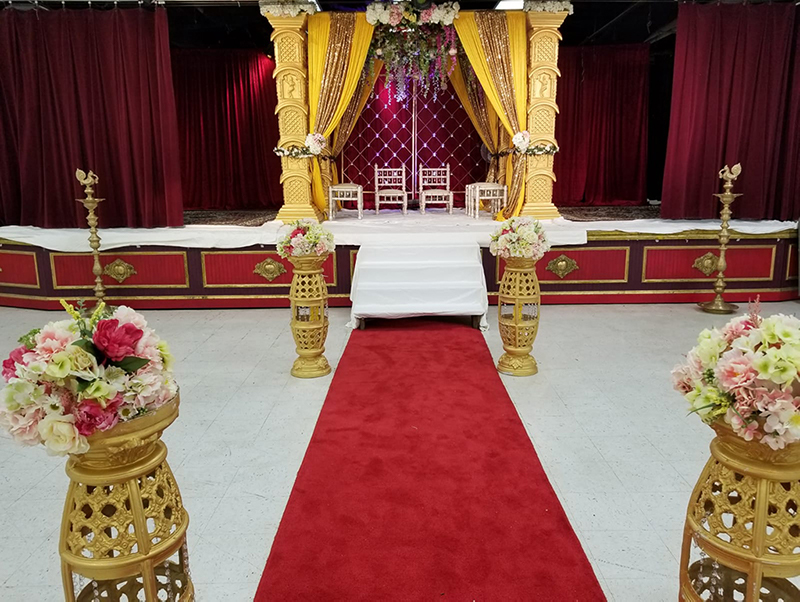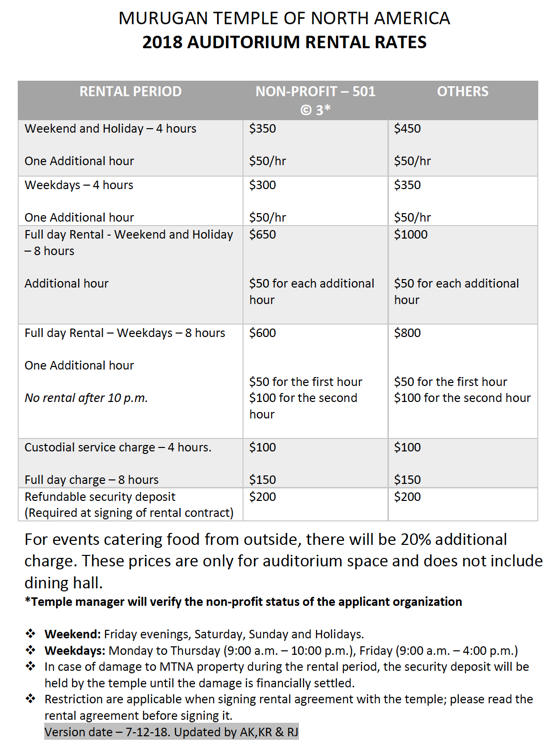 For a printable PDF copy of the rates, please click this link below: Printable Rates